The American Association of University Women (AAUW) empowers women and girls through advocacy, education, philanthropy, and research.
Our nonpartisan, nonprofit organization has
More than 170,000 members and supporters across the United States

1,000 local branches

800 college and university partners.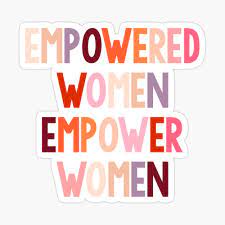 Since AAUW's founding in 1881, our members have examined and taken positions on the fundamental issues of the day — educational, social, economic, and political.
Established in 1989, the Southeast Valley Branch of AAUW includes members from Chandler, Gilbert, Tempe, Sun Lakes, Queen Creek, and San Tan Valley.
As a local branch of AAUW, our focus is to promote the vision and mission of AAUW in the Southeast Valley by providing programs, education, and resources. Our branch empowers women and girls in our community to reach their highest potential by providing networking, resources, respect and support.
We support opportunities for activism and have monthly program meetings that promote education and equity. not just for women and girls, but also for the Southeast Valley.

We strongly value and encourage a diverse membership.

We believe in Pay Equity, Voting Rights, a woman's choice to make health decisions about her own body, and equal rights for girls and boys, men and women.

We address current Issues affecting women and communities: voter access, pay equity, paid family leave, college affordability, campus sexual harassment and violence, and healthcare access and reproductive rights.

We support public education and among other things, we raise funds for scholarships (local and national) and we also have multiple interests groups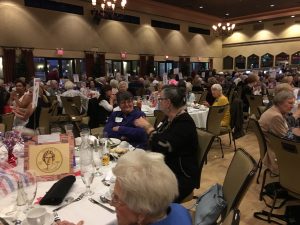 AAUW Winter Luncheon
Watch this short video. Those magical words "It's a girl!" seem to indicate a world of possibilities ahead. Watch these little girls tell of the chilling realities they'll face instead.
---
June
You're invited to AAUW's online #TitleIX celebration! Join people from around the country in celebrating the ways the law has advanced #GenderEquity, hear from inspiring speakers, and more! Register: https://bit.ly/3xx5Hww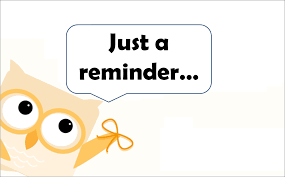 There is no June branch meeting.
May
The AAUW Art Muses will have their next meeting on Wednesday, June 15 at 1:00 p.m.
Location: Oakwood/Sun Lakes Painting Room in the classroom center. (Directions: 24218 S Oakwood Blvd, Sun Lakes entrance, take your 1st left. The building on your left is where all craft rooms are located.)
Our "art project" will be a different version of "Acrylic Multicolored Chain Art on Canvas".
After we finish our project, we will head to Sharon home to view our next video lesson given by Professor Brettell on Rembrandt, Vermeer, and Dutch Paintings.
Please bring the following:
$7.00 for your project supplies.

An apron, if you have one. (Sharon will have some, also).

A box or paper to carry your painting home after the class.

We hope to see you there! If you have any questions (i.e., directions), please call Penn or Sharon.

RSVP by Monday, June 13, by 1 pm, to give Art Muse time to acquire the proper supplies for the project.

Check your email for May Update for more information!


---
2022 Rocky Mountain Regional Conference – Art of Women
June 6th to 18th
by Zoom
Please join us for a series of events to inform, educate, and connect across our region. To register click on the link below!
June 6th at 10:00 am MDT – The Heard Museum and Native American Women Artists with Dr. Ann Marshall, Director of Research
June 10th at 6:00 pm MDT – Women's Pioneer History Happy Hour
June 14th at 6:00 MDT – "Envisioning a Critical Change in Education to Match the Needs of the 21st century" with Angela Marquez, Outreach Program Manager at UArizona
June 15th at 6:00 MDT – Wine Tasting with Total Wine & More
June 18th 9:30 MDT – Presidents Reports and Keynote speaker Julia Brown, AAUW Board Chair
*Please note all times are 1 hour earlier in Arizona*
Registration Information
To register please click on the link below and select the events you are interested in attending.
Donations – In order to recognize that women should be compensated for their work, we are asking for a $25.00 donation to give our speakers and logo designer an honorarium. Please make checks payable to AAUW Arizona Treasurer Gail Garrison at the following address.
Gail Garrison AAUW AZ Treasurer
1931 E. Canyon Wren Way
Green Valley, AZ 85614
---
Period

Packing

Party and Women's Health Trivia May Social Meeting.
Thank you to all members who were able to attend! AAUW SEV partnered with Go With The Flow Arizona has provided schools in Tucson and Phoenix and neighboring areas with over 20,000 period packs- small bags that contain tampons, sanitary napkins, and panty liners.
When a student at a participating school needs menstrual supplies, they can approach various school staff to obtain a period pack, helping to ensure a continuous supply of menstrual hygiene products for students at no cost to the school.
Congrats to the Red Hot Sisters, Cathy and Karen, for taking top prize at the trivia game!
It is an honor to serve the Southeast Valley community!